The last few weeks have taken me all over southern Norway. Truly basing myself out of my home in Oslo, I've had several school visits within a few hours train ride, allowing me to come home most night (or at least every couple days!), cook meals for myself, explore some local attractions, ski in the Nordmarka, and generally recharge my batteries for a busy last few months of Roving. I can't quite believe it— when I look ahead on my calendar I have only about twenty visits remaining, and I am rapidly approaching the 100 mark!
Teaching about teen life in America continues to be a popular workshop topic, and I've had the pleasure of getting to spend an extended period of time with student groups at a handful of schools. In some small way, spending a half or full day with the same students replicates what I love, and miss, about teaching in Vermont— relationships with my students. With more time, we really get to know each other, the students become more comfortable speaking English with me, and it allows for a depth of content we just can't achieve in an hour.
A few weeks ago I travelled to Tønsberg to teach at an athletics school for the day. In Norway, some students opt into themed private high schools such as this one, but they aren't really like private schools in the US. First, students pay a fee of around $2,000 per year, but these schools still receive over 80% of their funding from the national government. The teachers are on the same nation-wide contract as all other teachers in Norway, and are beholden to the national curriculum and exams. The main difference is that the school day is designed around the athletic clubs and teams students play for in the evenings. So, there are opportunities to train for a specific sport during school! Further, the cafeteria serves nutrient and calorie rich food especially for student athletes, and teachers readily accommodate the traveling athletes' schedules.
During my workshops with these students many chose to write letters to American students, explaining a little bit more about their experience growing up here and the way of life in this country. Check them out!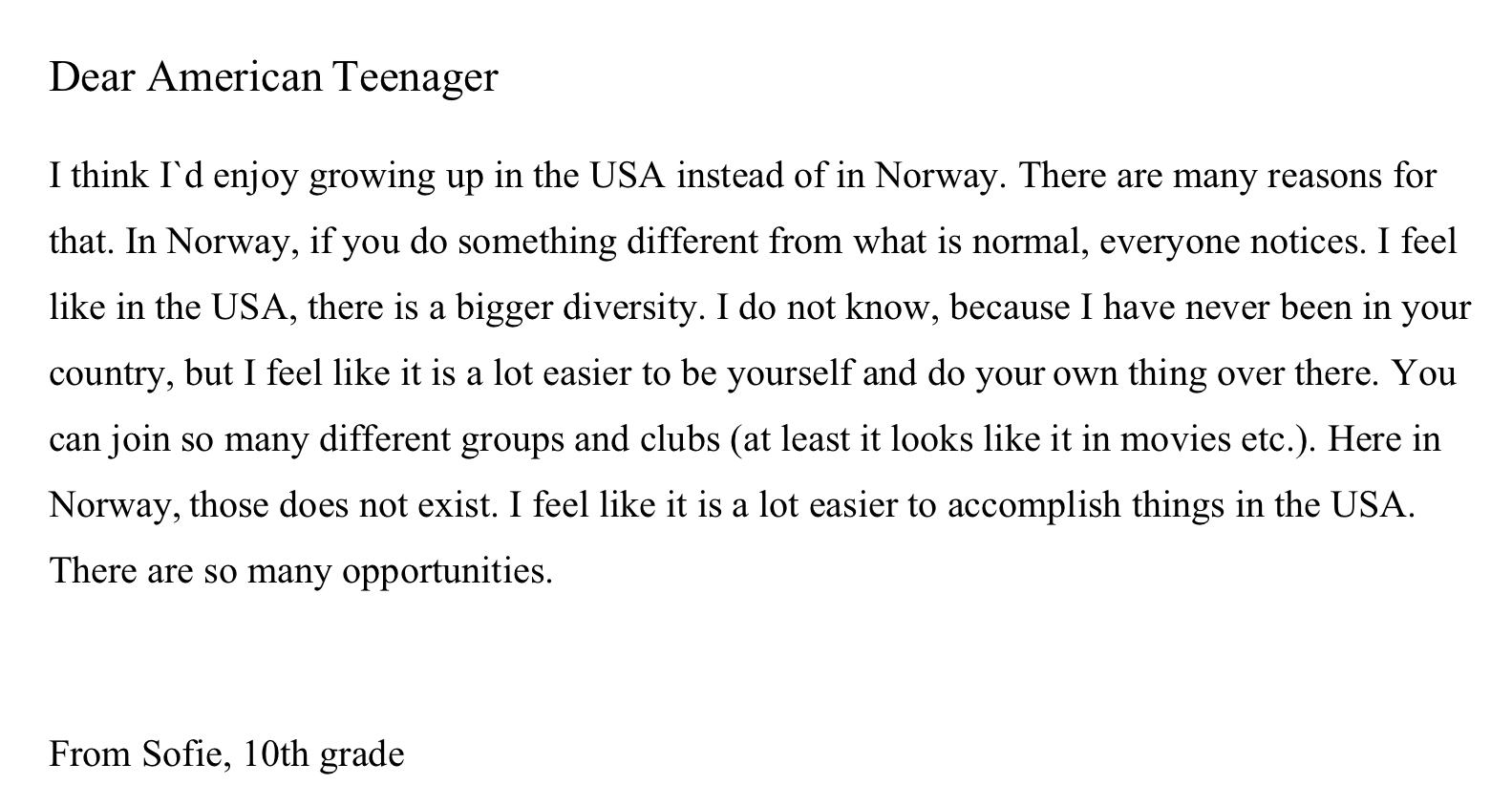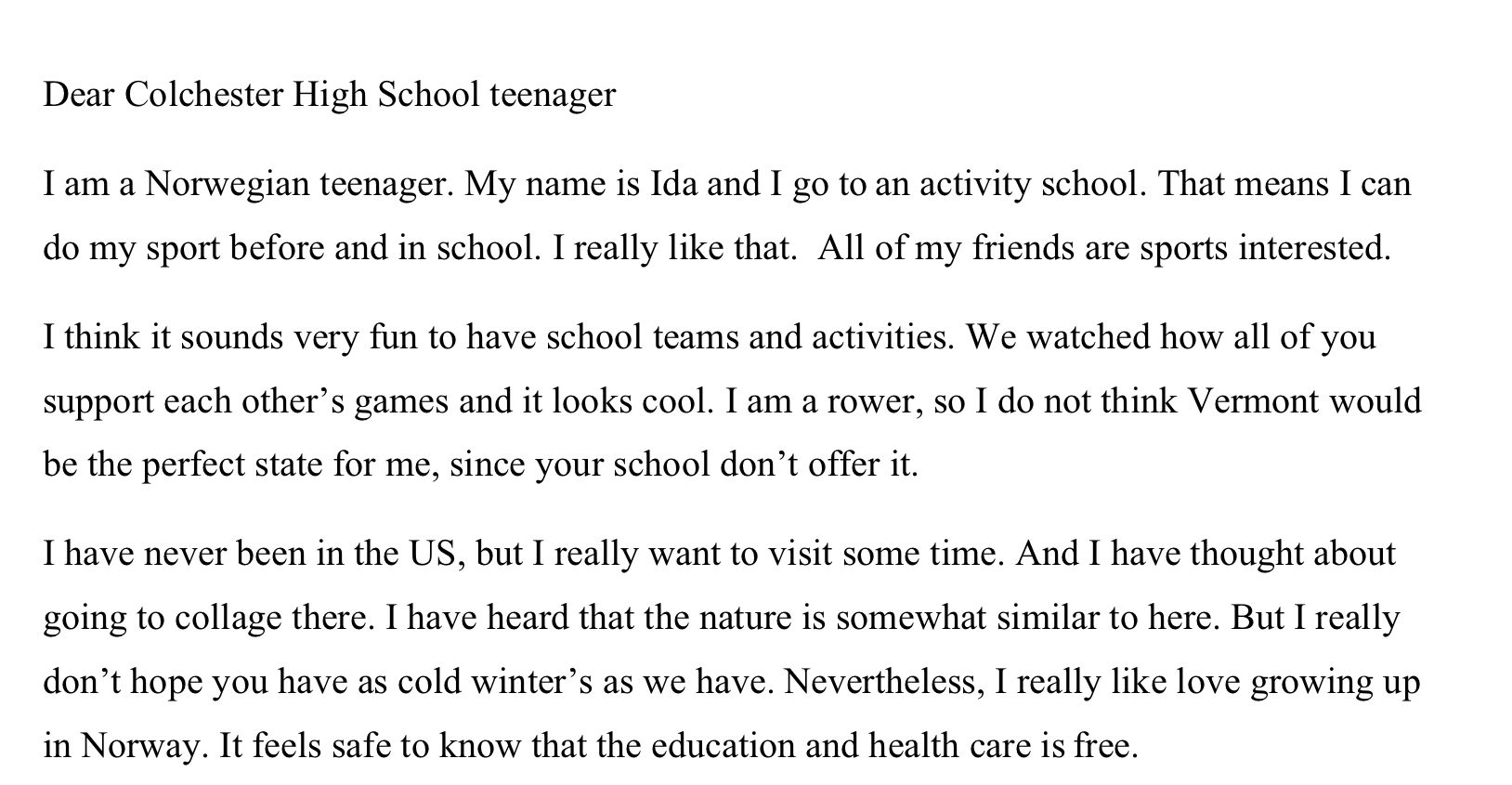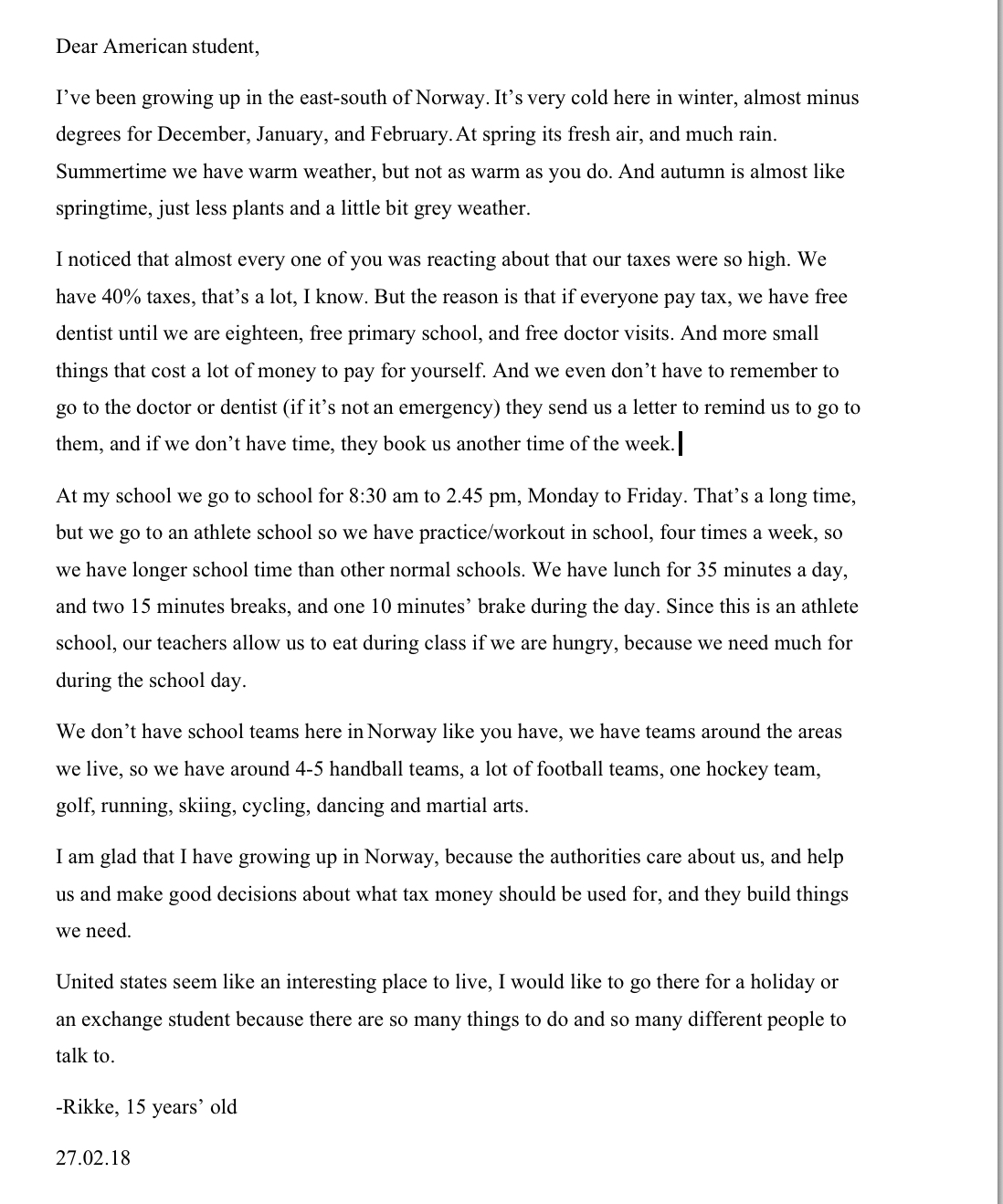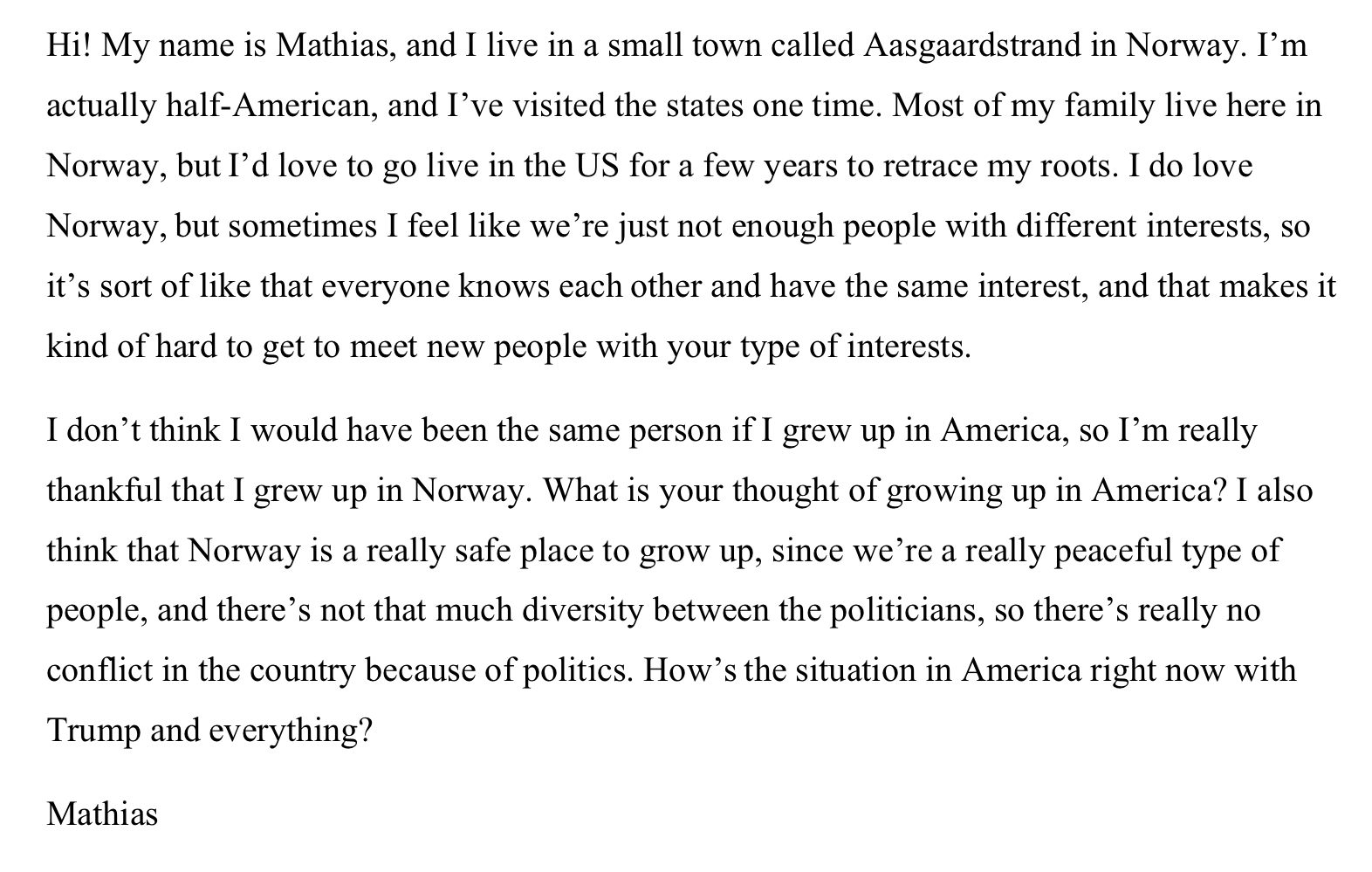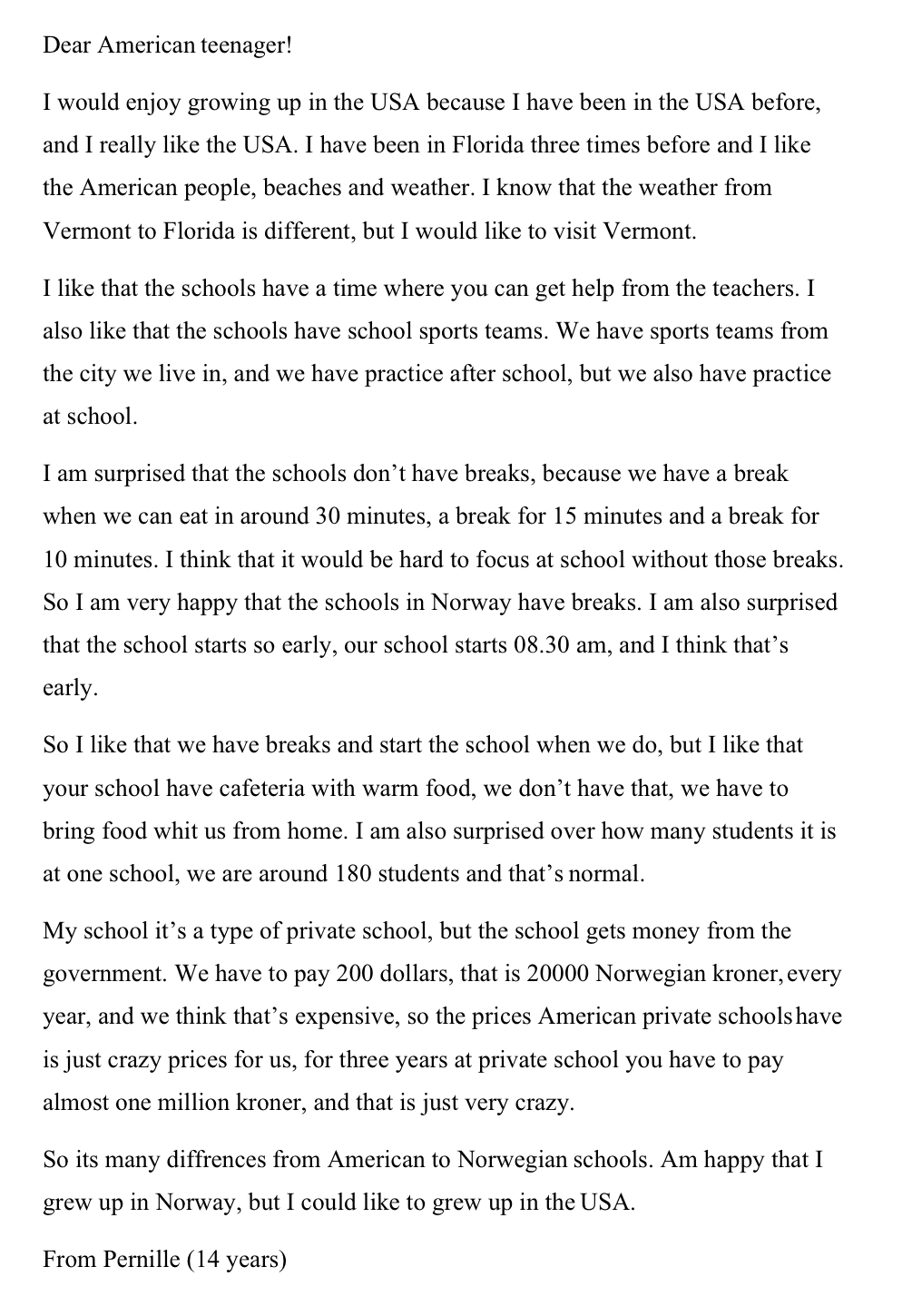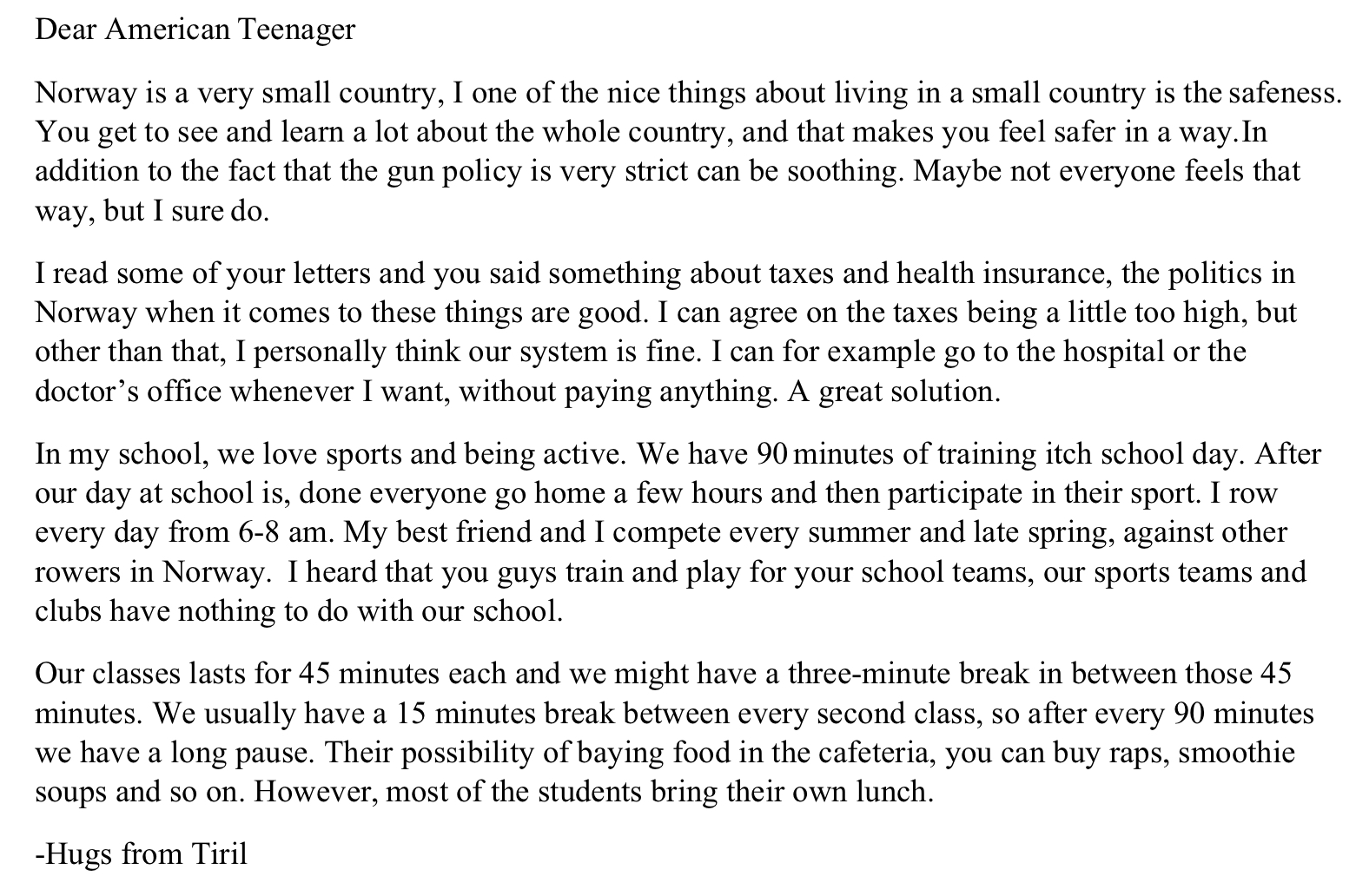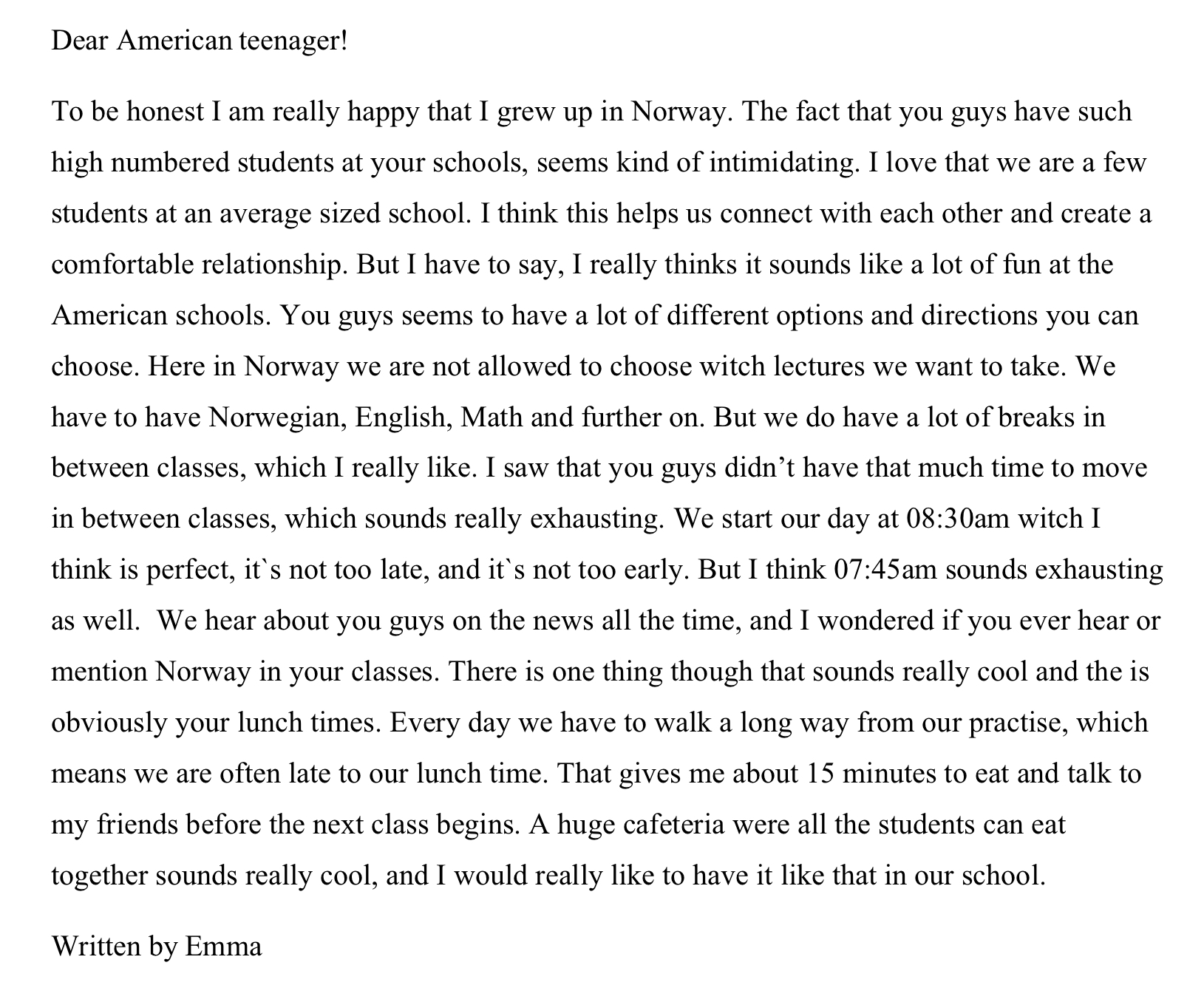 This week I am visiting two schools in the Trondheim area. The following letters are from 8th grade students in Åsly.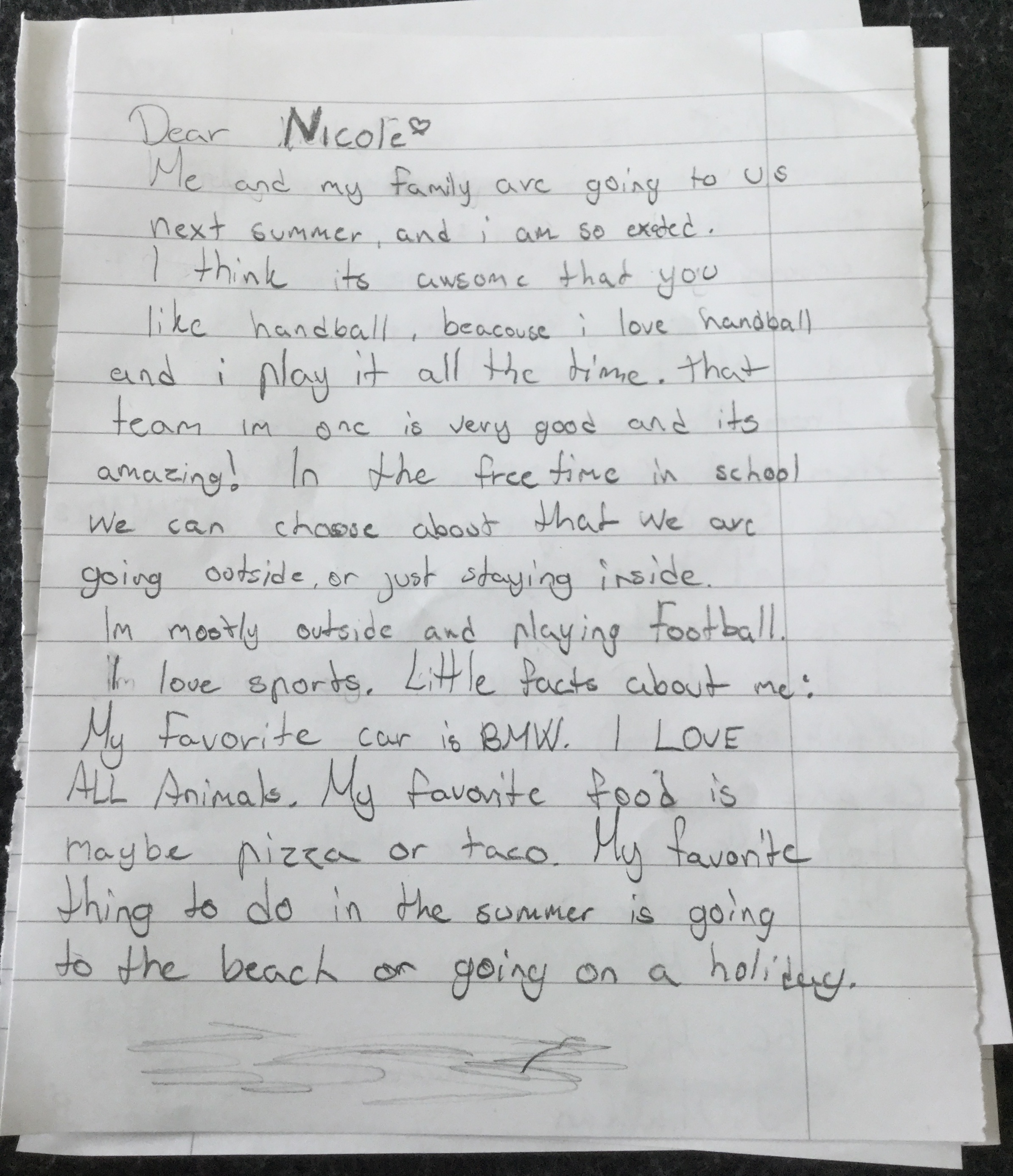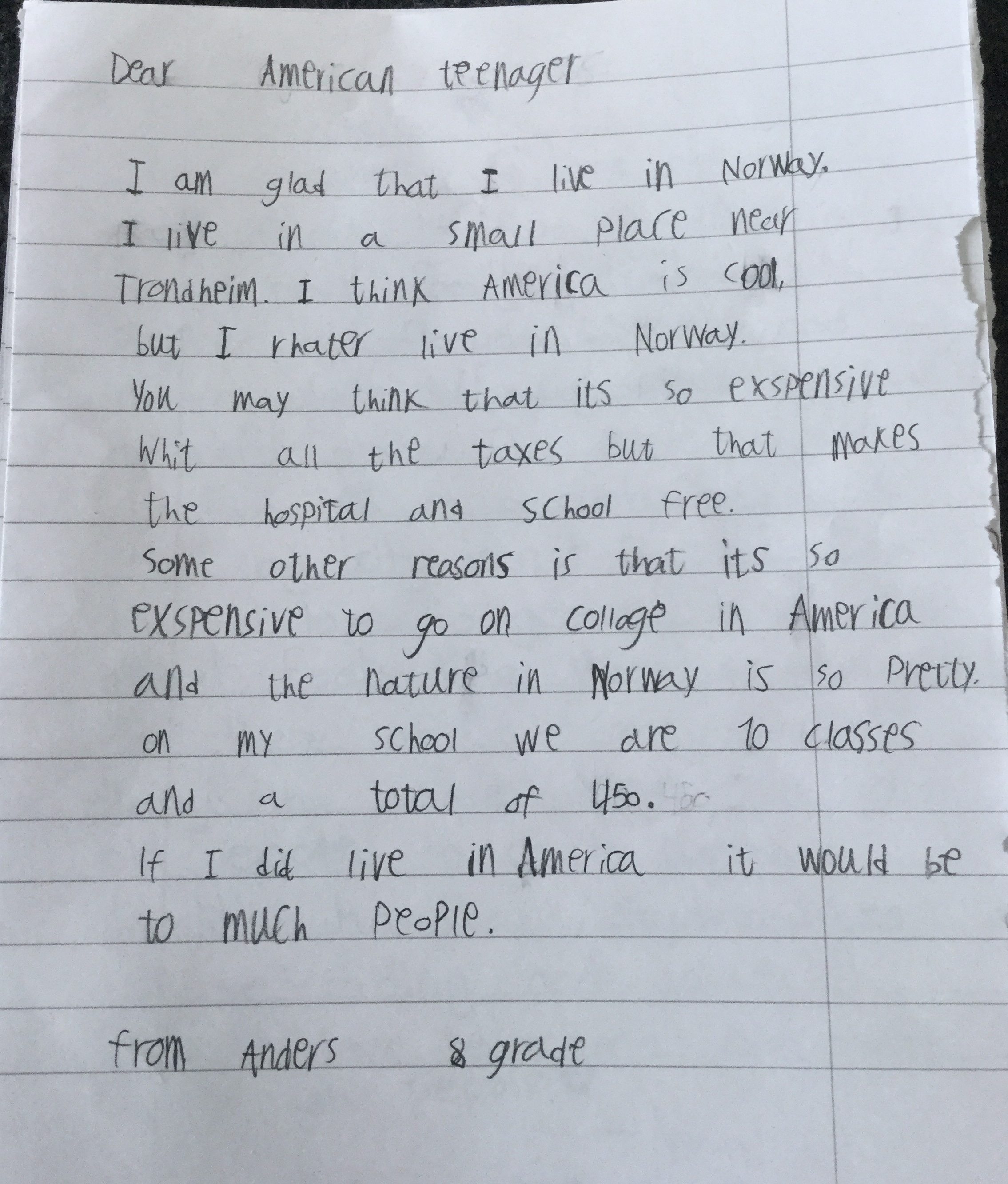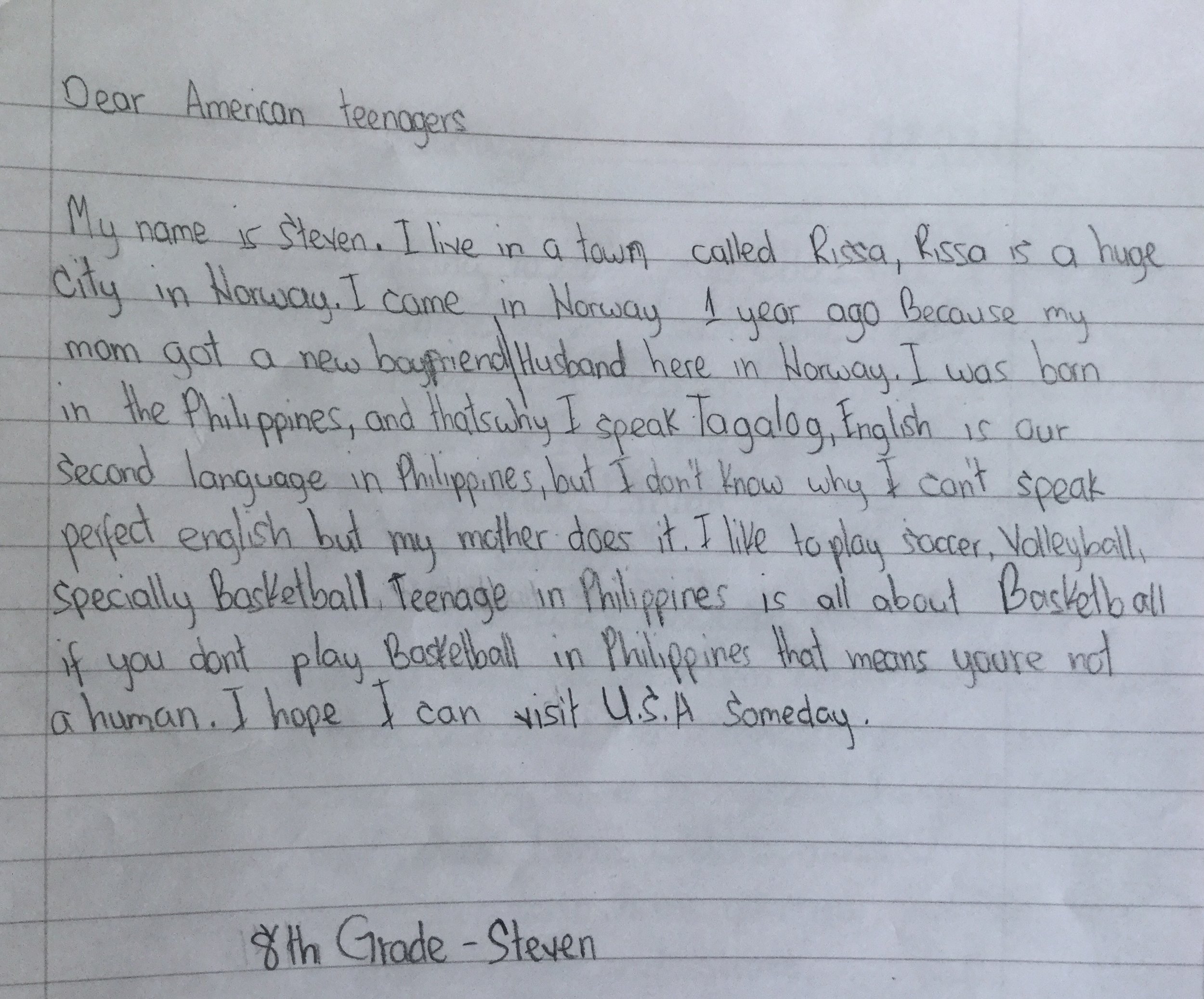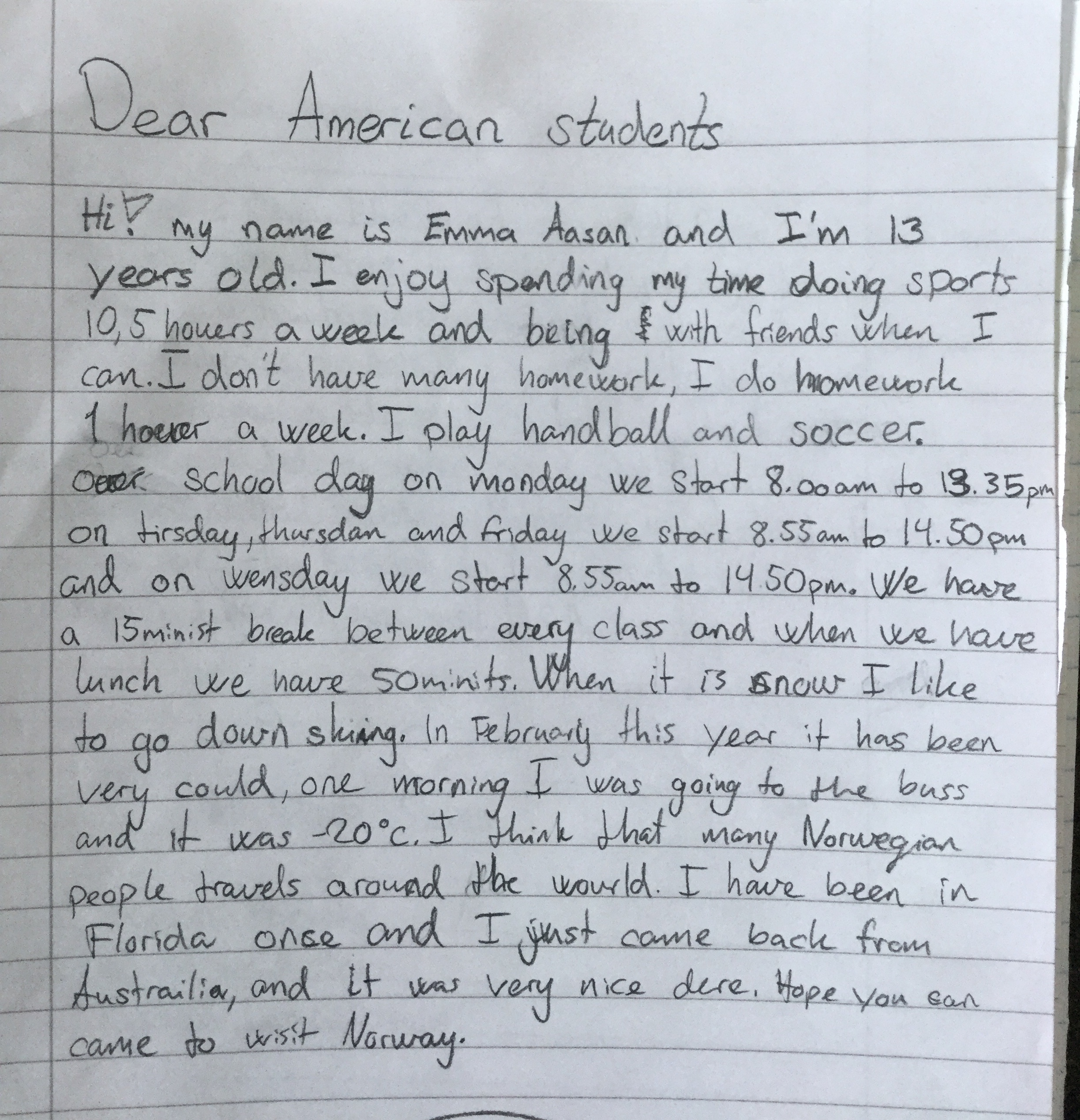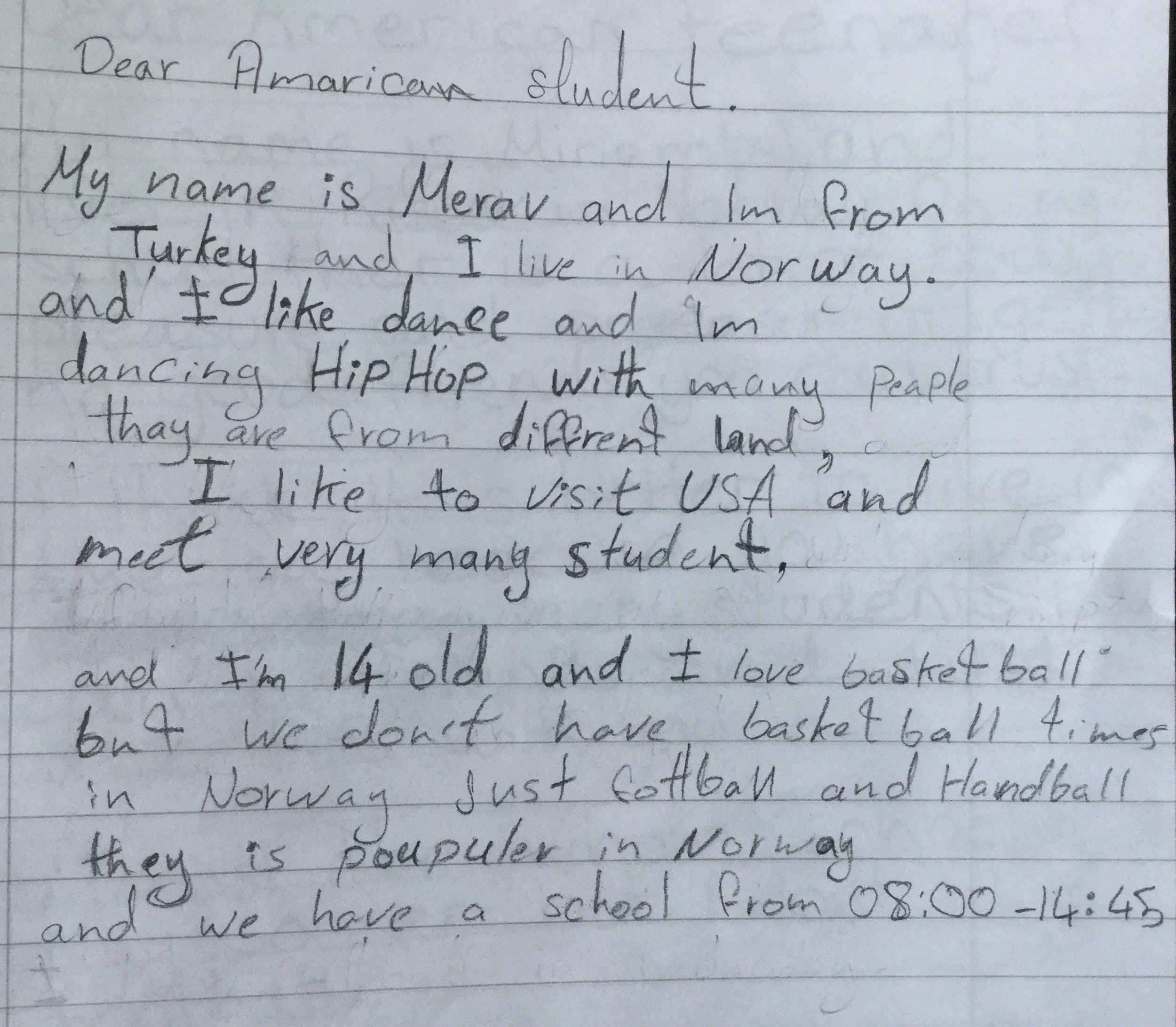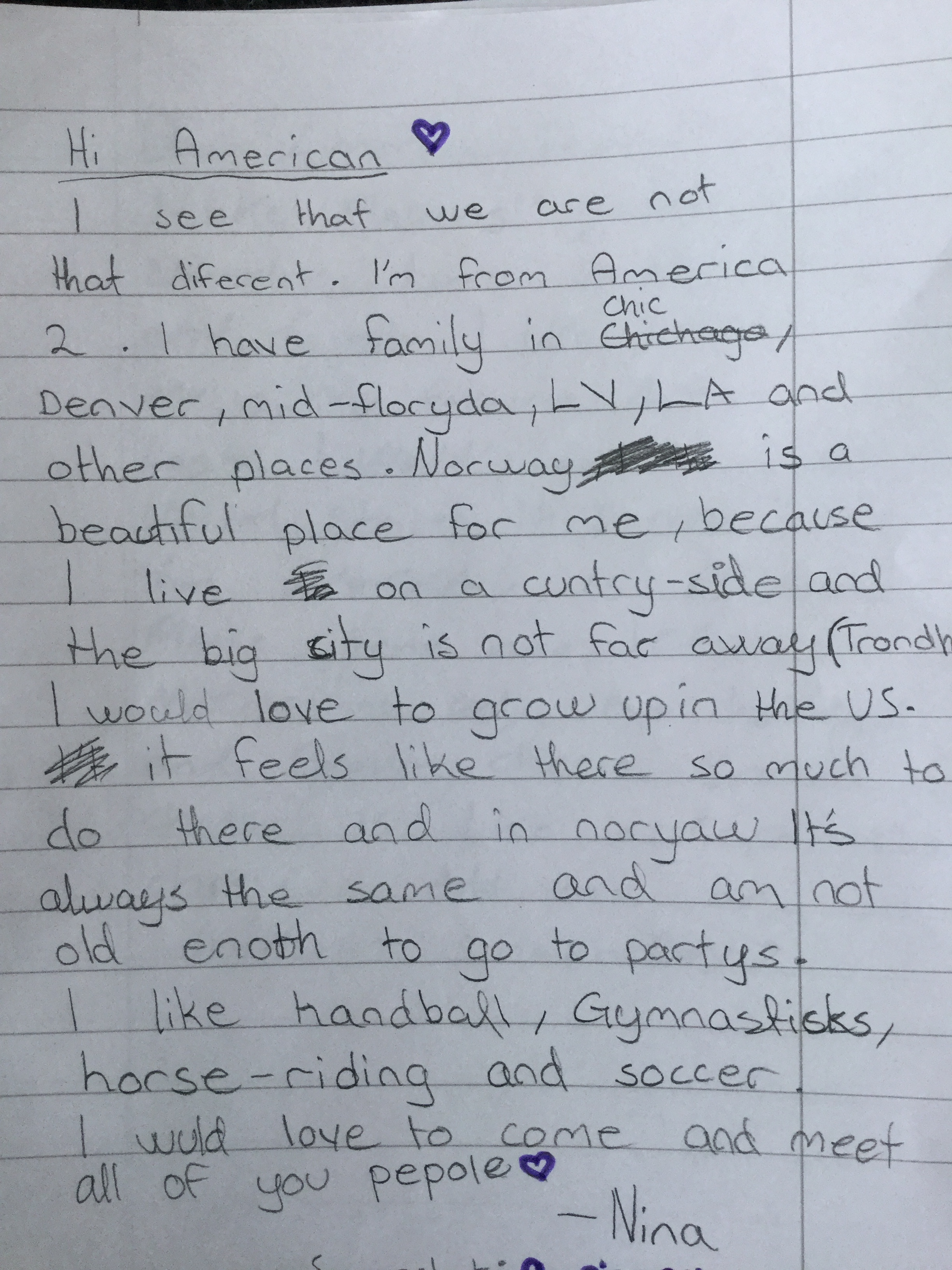 And finally, here are some pictures from my last few weeks of travels!